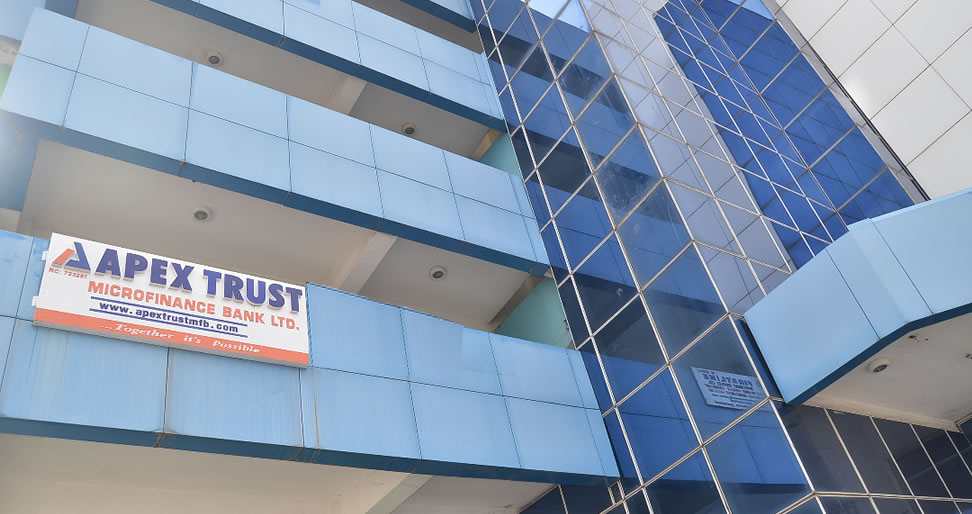 Apex Trust Micro Finance Bank Limited is a fully licenced microfinance bank established in May, 2008. The bank commenced business in July, 2008. We are located in the Central Business District of Dugbe, Ibadan, Oyo State, Nigeria.
The bank has over 25,000 customers on its data base with deposit and loans portfolio of N127.86million and N372.66million respectively as at 31/03/2020. We have grown in leaps and bounds to providing support for the active poor people while we also support micro, small and medium scale enterprises (MSMES) which cut across all sectors of the economy in Oyo State. Our bank is one of the selected banks for management of CBN MSME Fund for Oyo State Government with loan amount of N264million to several MSMEs in Oyo State.
Apex Trust MFB is a bank founded by professionals of diverse backgrounds who pulled resources together to provide support for the MSMES in and around its immediate environment. The Board consists of professionals in the field of medicine, development finance, banking, ICT specialists, technocrats etc.
What We Offer
Our Products
Apex
Savings Account
Savings Account is a high interest bearing account for individuals designed to enable saving towards a specific target.

Apex
Current Account
Current Account is for business and corporate organization with access to a world of convenience financial possibilities.

Apex
Credit & Loans
We offer stipulated loan as working capital for entrepreneurs with existing businesses to help boost their business.

Apex
Termed Investment
Termed Investment is for individual and organization with capital to invest while earning a higher rate of interest over a fixed period.

What We Offer
Our Products
Have a Business Idea?
We help individuals and organization to improve industry products and services through loans at minimal interest rate.
Minimal Interest (4.0%)
How Much Do You Need?
Trade and commerce

Our relationship with businesses across the Trade and Commerce sector ensures we understand their needs and enables us to stay ahead of this continually evolving sector.

Transport and Communication

We work with businesses in this sector by offering a diverse range of financial products to meet the financing needs of each of them.

Agriculture

We recognise the need to support agricultural companies, accelerate growth and productivity to increase their efficiency.

Health Care

Health Care is important for success of daily activities. We offer support loan for your emergency health care services

Manufacturing

We are committed to our role as a financial institution in supporting your business with our focus on sustainability and growth and success of your business.

Food processing

We support businesses to become state of excellence in food processing. We offer access to finance, Collaboration and Advisory services that directly raise industry performance.
Our staff here at ApexTrust Microfinance Bank is here for your convenience. Feel free to contact us with questions.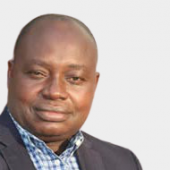 Prince Toyin Olalemi
Managing Director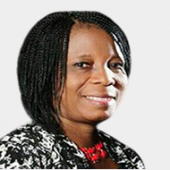 Oteniara Folahade
Head, Business Development
Who We Have Archieved
Our Statistics
We help prospective individuals and organization to grow their business with our Instant Loan.
Who We Work With
Our Partners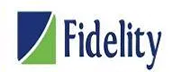 What People Say
Testimonials
Their knowledge and value added services truly benefit the client!
Anna Fry
I have found Saturn to be a professional and dynamic group; it is a pleasure to do business with them.
Parker Robin
They are highly professional and work to find the best solutions for their clients
Jordan Ray
They are focused, interactive and professional. We find them to be true partners!
Isabelle Keith
I truly enjoy them as people also, which makes for a strong relationship that I hope will continue to grow.
Martin Doc
Visit Us
Federal Mortgage Bank Building, Dugbe, Ibadan
Email Us
info@apextrustmfb.com
Call Us
+234 805 515 6903
Subscription
Keep Up To Date